CREATIVE, RELAXED &
STYLISH WEDDING PHOTOGRAPHY
UK & WORLDWIDE
THE PERFECTLY IMPERFECT.
THE BEAUTY IN EVERYDAY.
Alternative, creative and natural wedding photographer capturing stories around Shropshire, Cheshire, North Wales and anywhere around the globe. A storyteller documenting raw moments and feelings, embracing all the laughter, tears and celebrations. Heavily influenced by individulity, adventure, connections and the outdoors.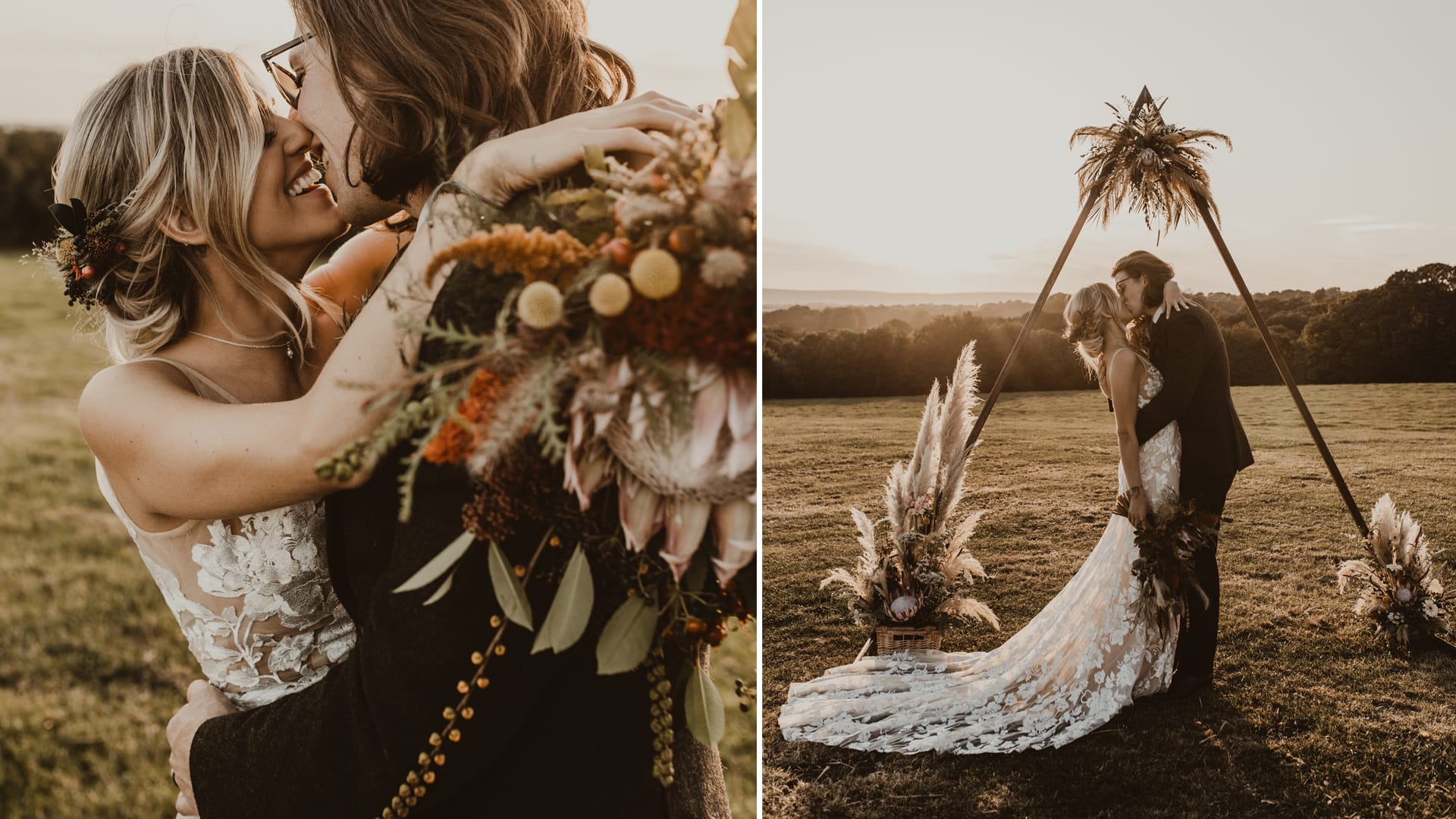 For the fun, non-traditional couples planning a care-free and laid back celebration. Magical, love-filled, botanical and boho weddings are my jam.
We are so delighted with our wedding photographs! It is hard to put into words how amazing Nesta is at her job and we could not recommend her highly enough. She made us feel so comfortable on the day. She is relaxed and really friendly but also super organised ensuring we got the right photos, at the right time and with the right lighting as we had a winter wedding and it went dark fairly early on. We have had such amazing feedback from our friends and family on how beautiful the photographs are. Thanks again for creating the photos that we will have to look back on and remember the best day of our lives!

For us, choosing a photographer for our day was one of the most important parts of the whole planning process. Someone once told be to find someone who captures the moments & doesn't create moments to capture. This was a huge deal for us. We wanted someone to capture our moments in all their natural glory, to capture true emotions. To capture all the embarrassing & hilarious moments without awkward/forced & time consuming gatherings. Nesta, we can't thank you enough for capturing all our moments so perfect & effortlessly. We laughed & cried looking at our photos and relived all the emotions we felt on our wedding day. You were a gem from the start to finish and we couldn't be more grateful for you.

Nesta is an incredibly talented photographer, if she is available on your date we cannot recommend enough that you book her for your wedding. We weren't that comfortable at the thought of 'posing' for photographs but Nesta made us feel so at ease on the day, most of the time we didn't even notice she was there! Nesta is so friendly and warm, we felt like we had known her a lifetime and it was a friend documenting our day rather than a photographer.  The set of images we received were INCREDIBLE! There were so many more photos than we expected, every single one was beautiful. Nesta had such an incredible eye for capturing our day. We had only briefly discussed with her what we wanted photographed and what we received captured all of that and more. Our friends, family and suppliers all raved about our photos. Currently thinking of reasons why we could book her again, thank you so much Nesta.