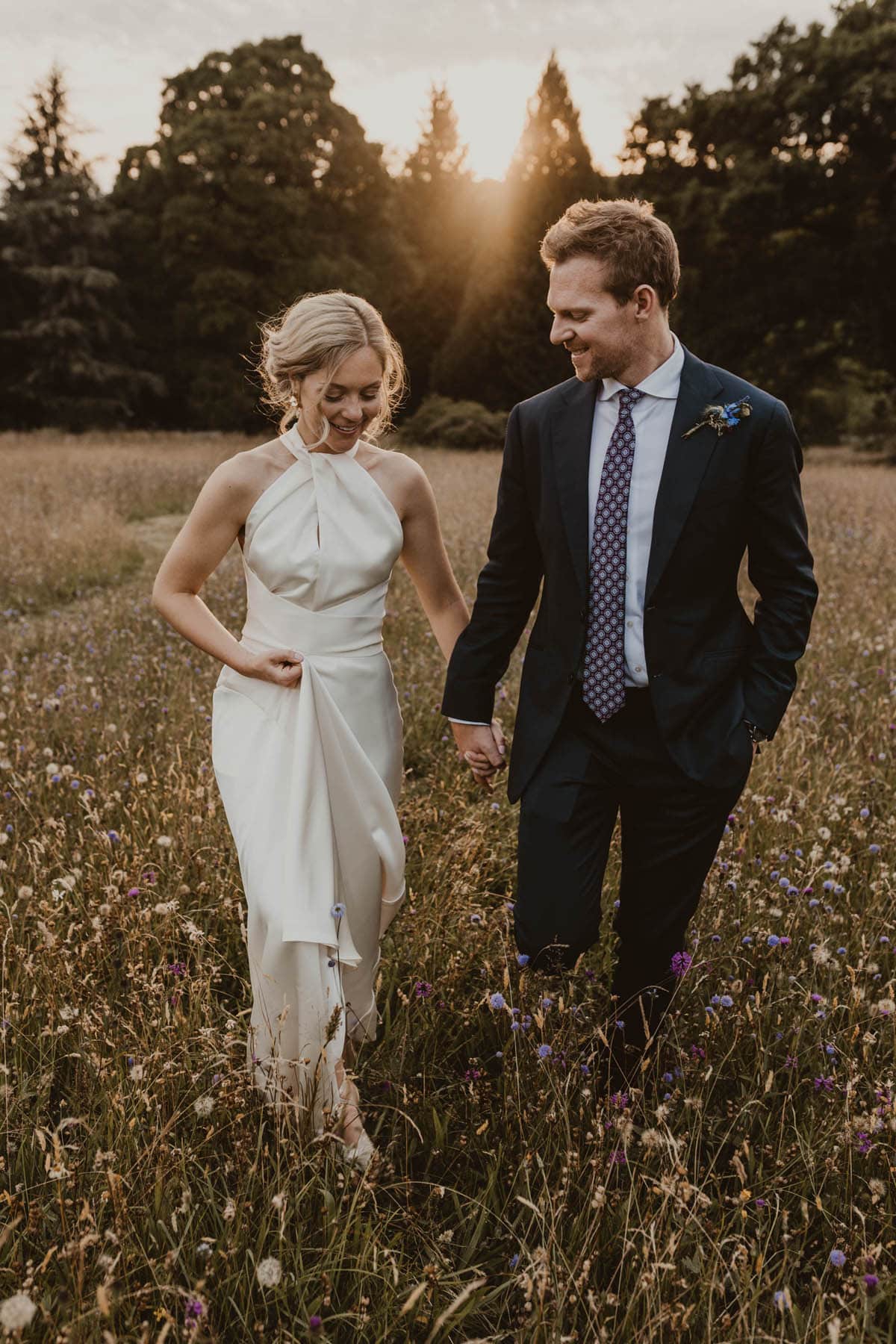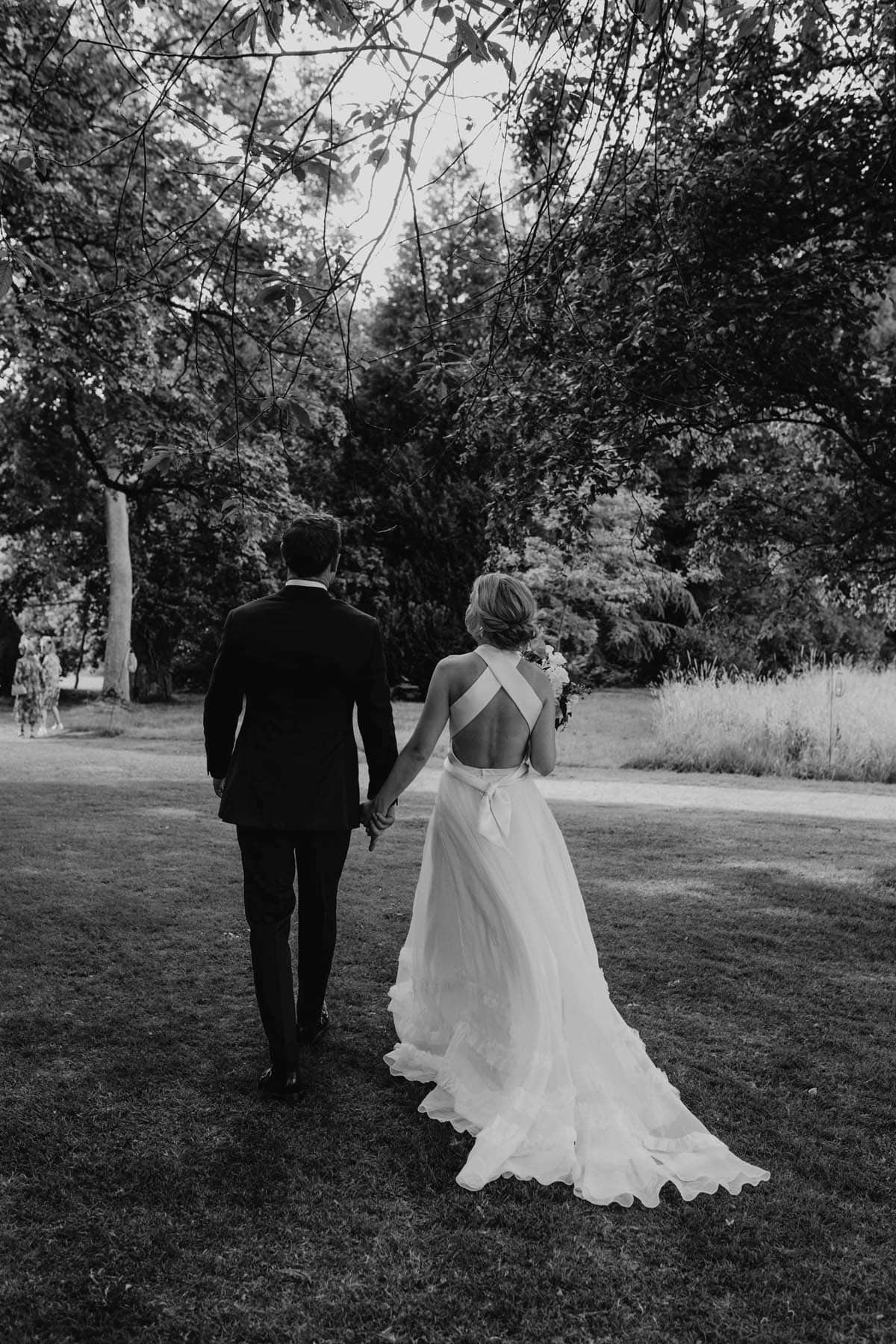 Picture this: an outdoor wedding on a scorching July day. The sun beaming down, making everyone feel like they were melting faster than the ice in their drinks. It was so hot, even the flowers in the rustic, light filled stables were begging for a cool breeze. The scenic welsh views of Plas Dinam provided a stunning backdrop for Bella & Charlie's outdoor ceremony, and the golden rays of the sun cast a warm and dreamy glow later in the evening. My favourite part of a summer wedding is chasing the light and taking full advantage of golden hour. 

The real adventure started the evening before when we decided to take a hike up to a nearby lake for some wild swimming – because what's a wedding without a little pre-wedding adrenaline rush, eh? Followed by a relaxed BBQ before starting those all important wedding preparations. 
It may have been a scorcher, but it was a day filled with beauty and love that will be remembered forever.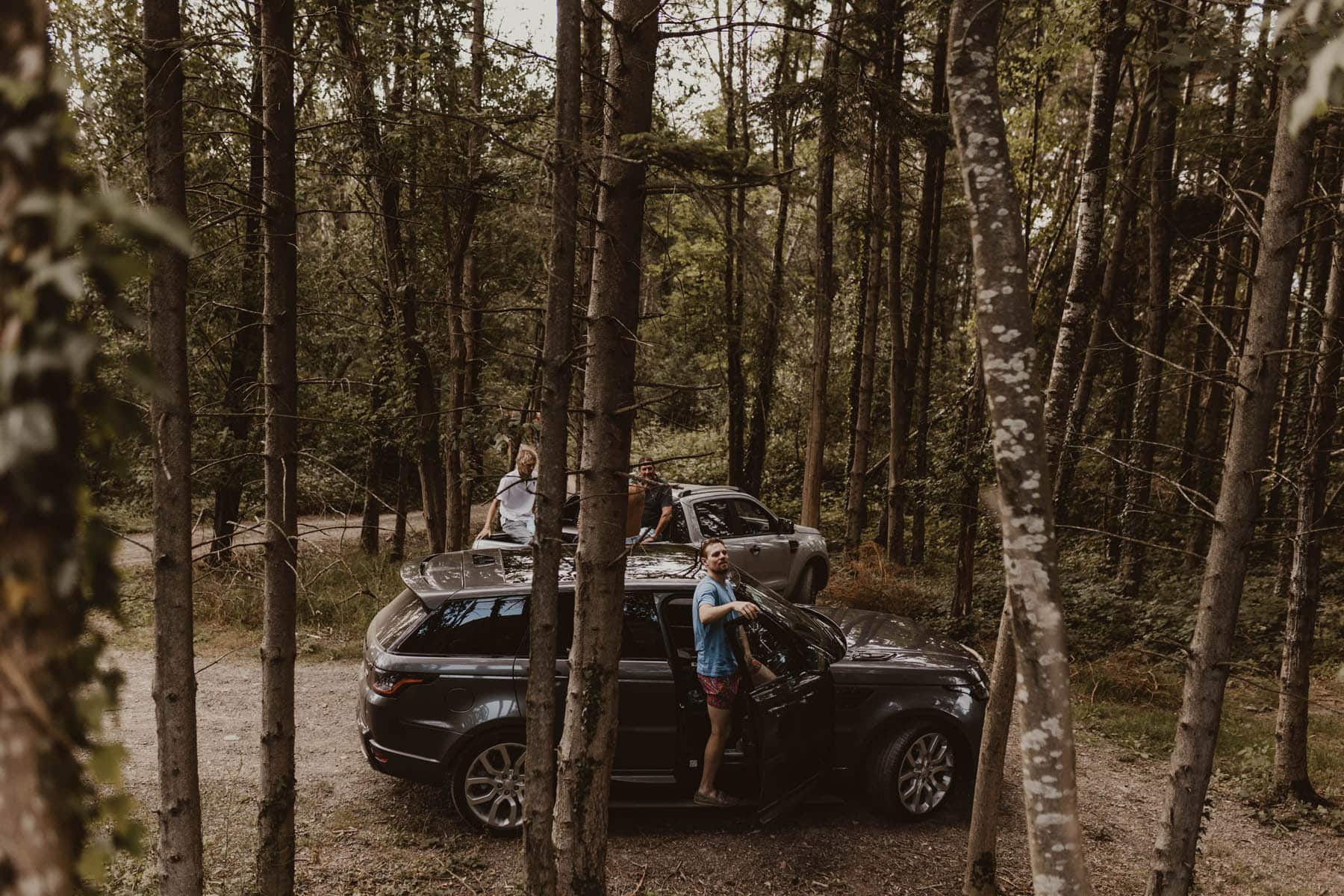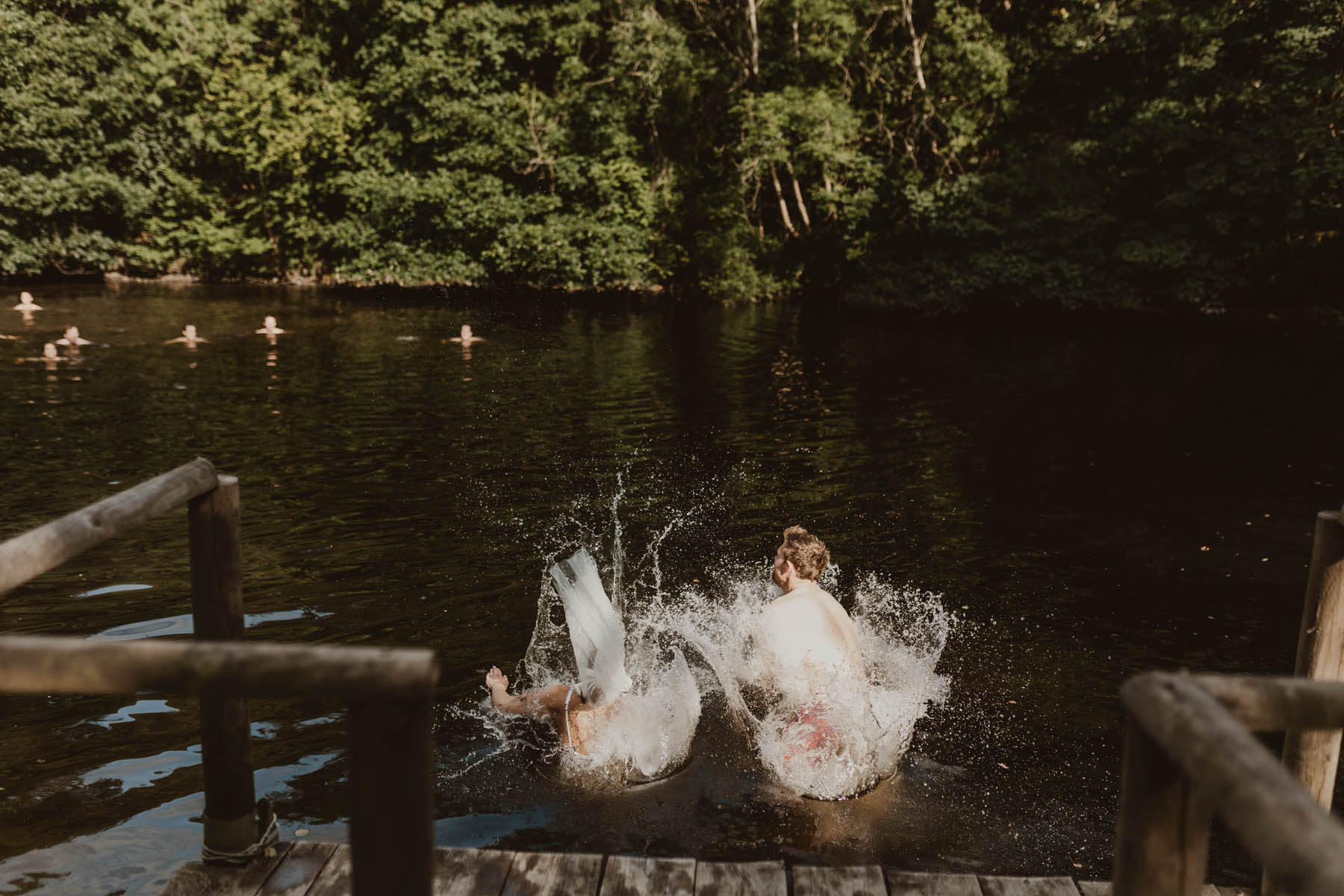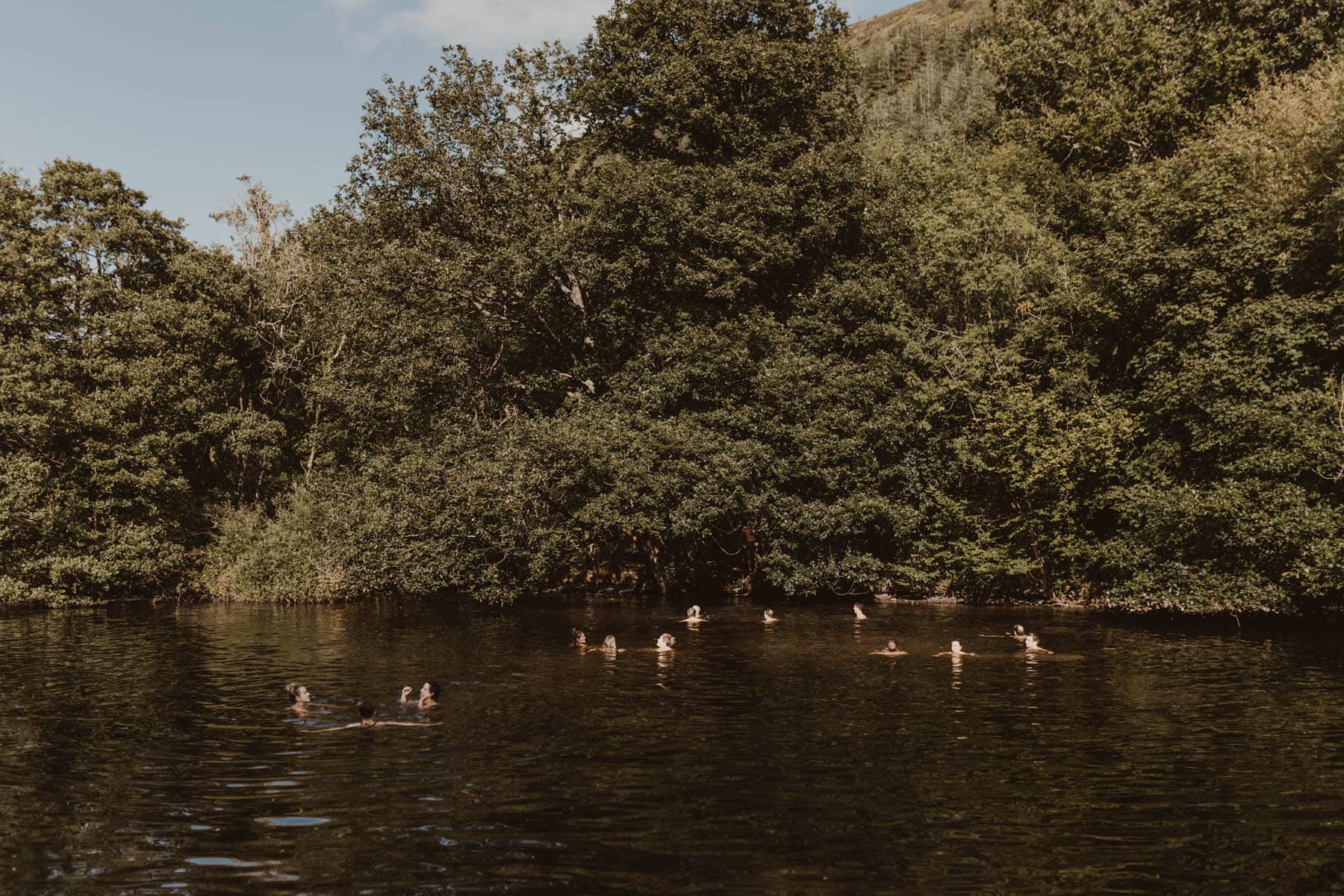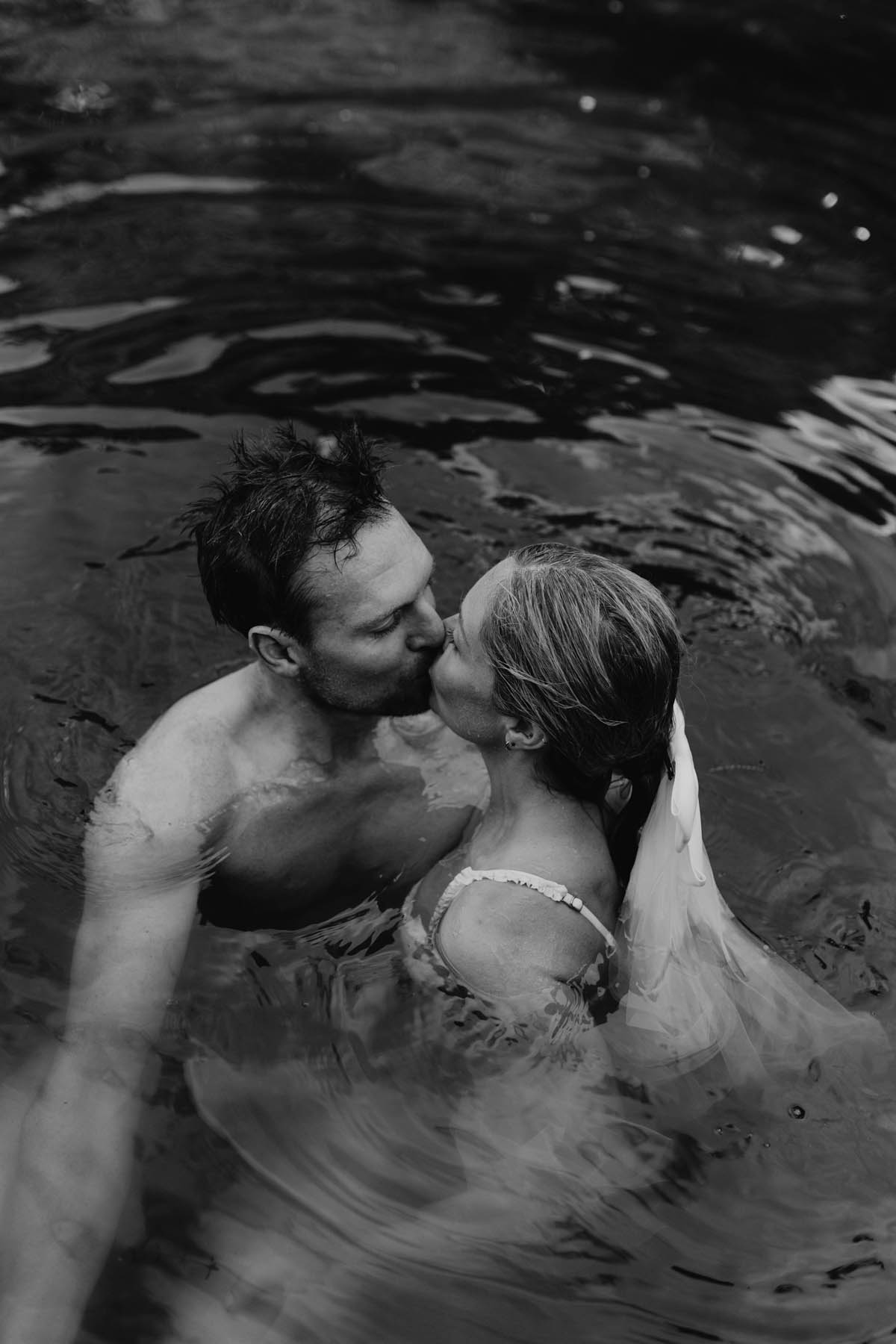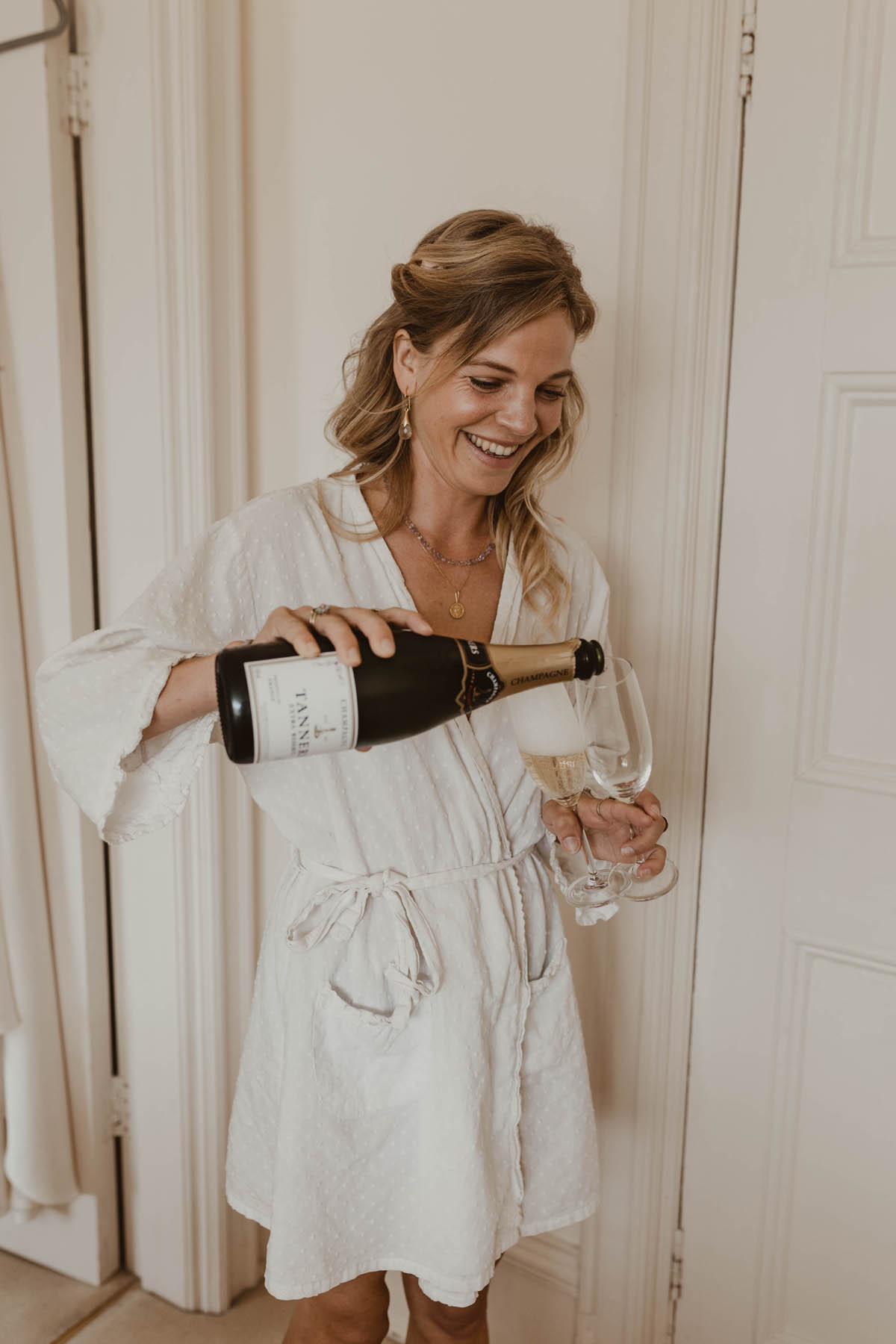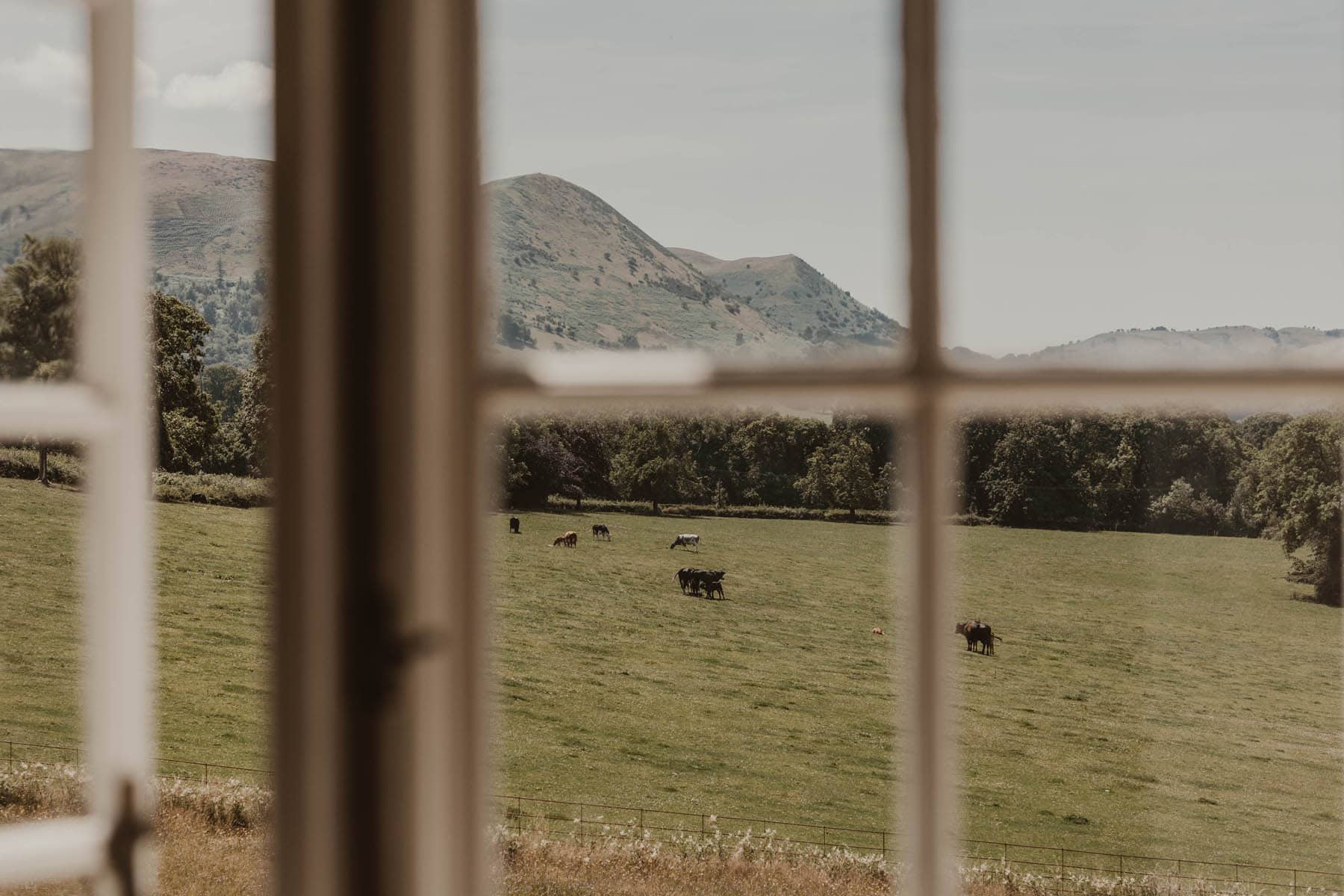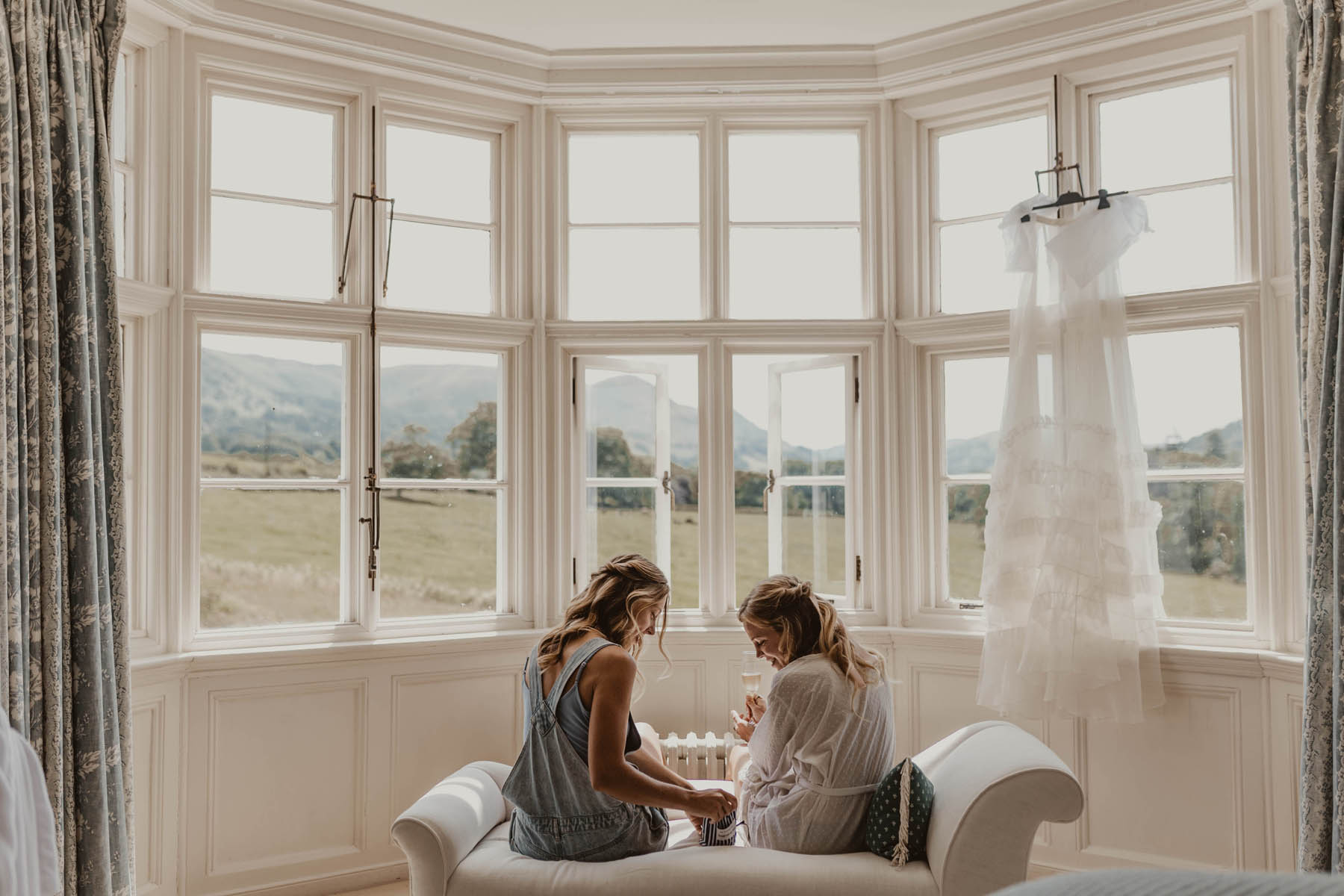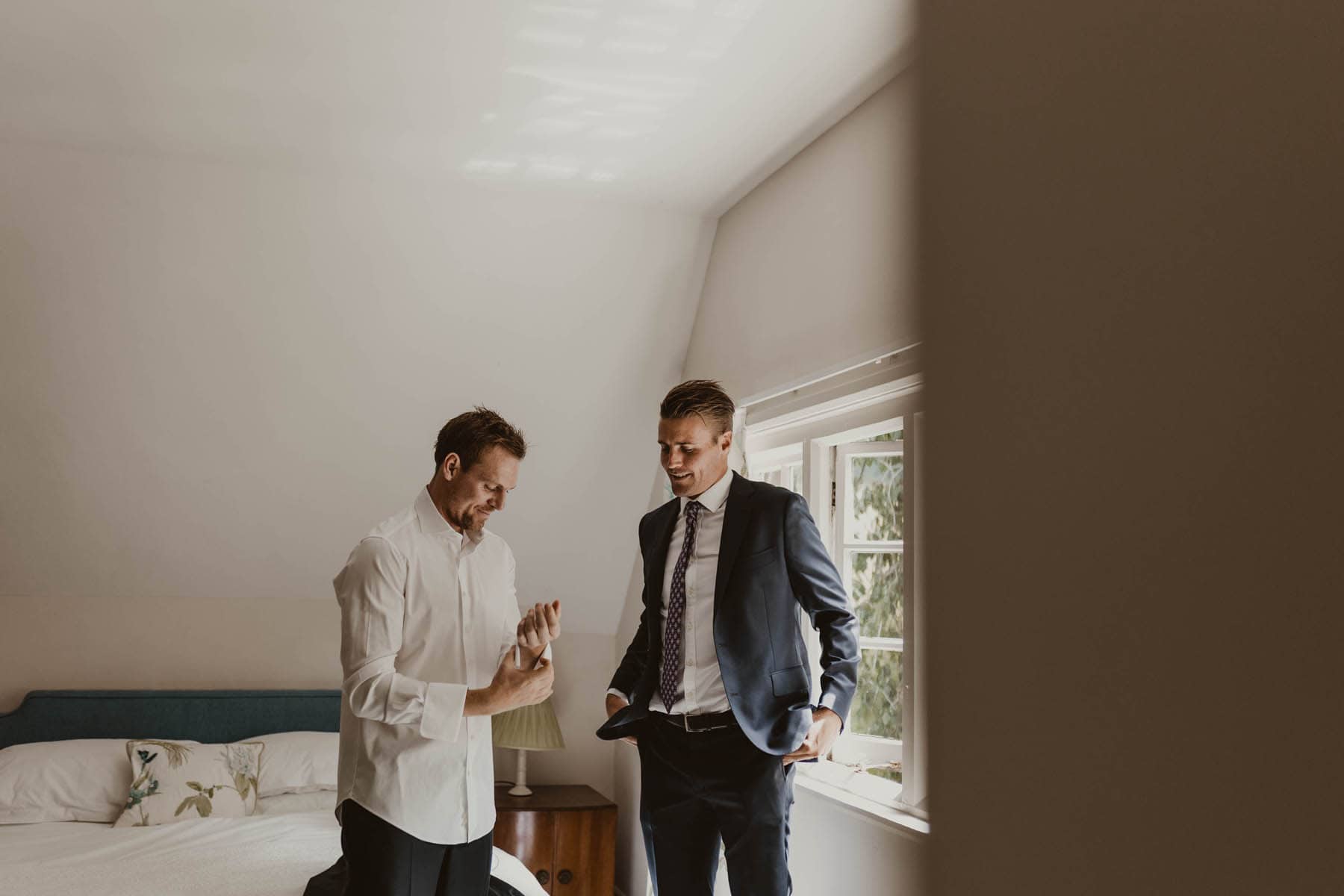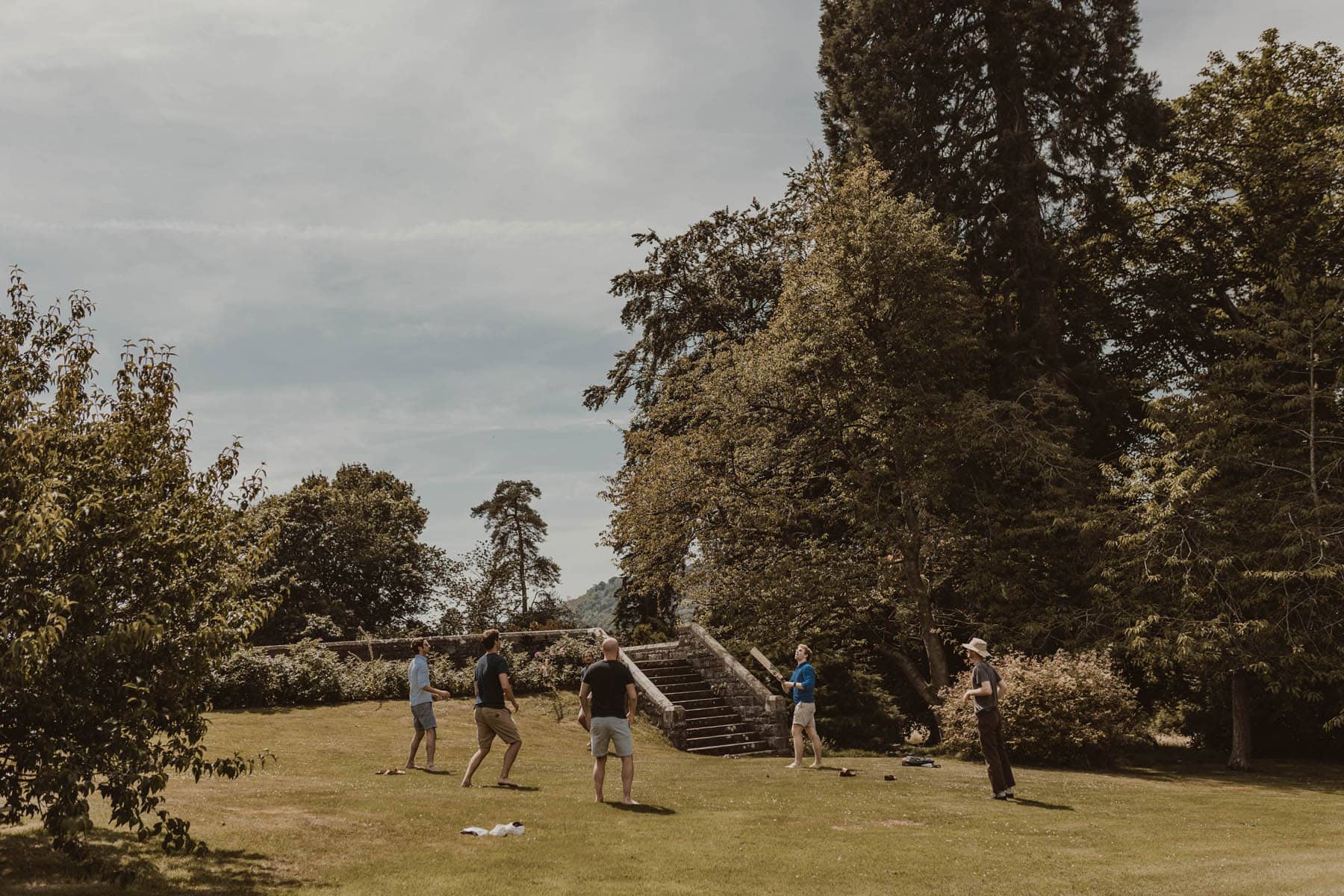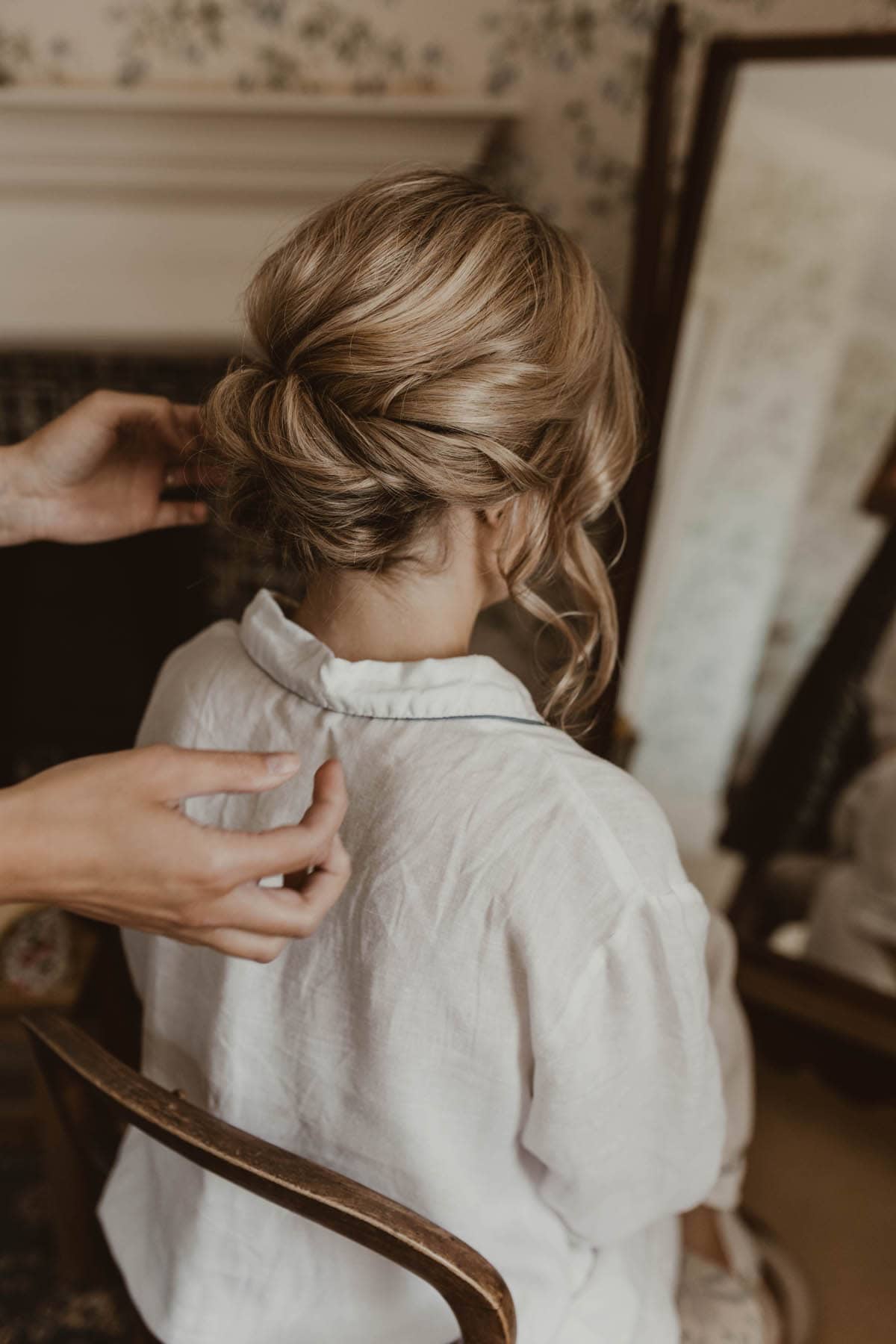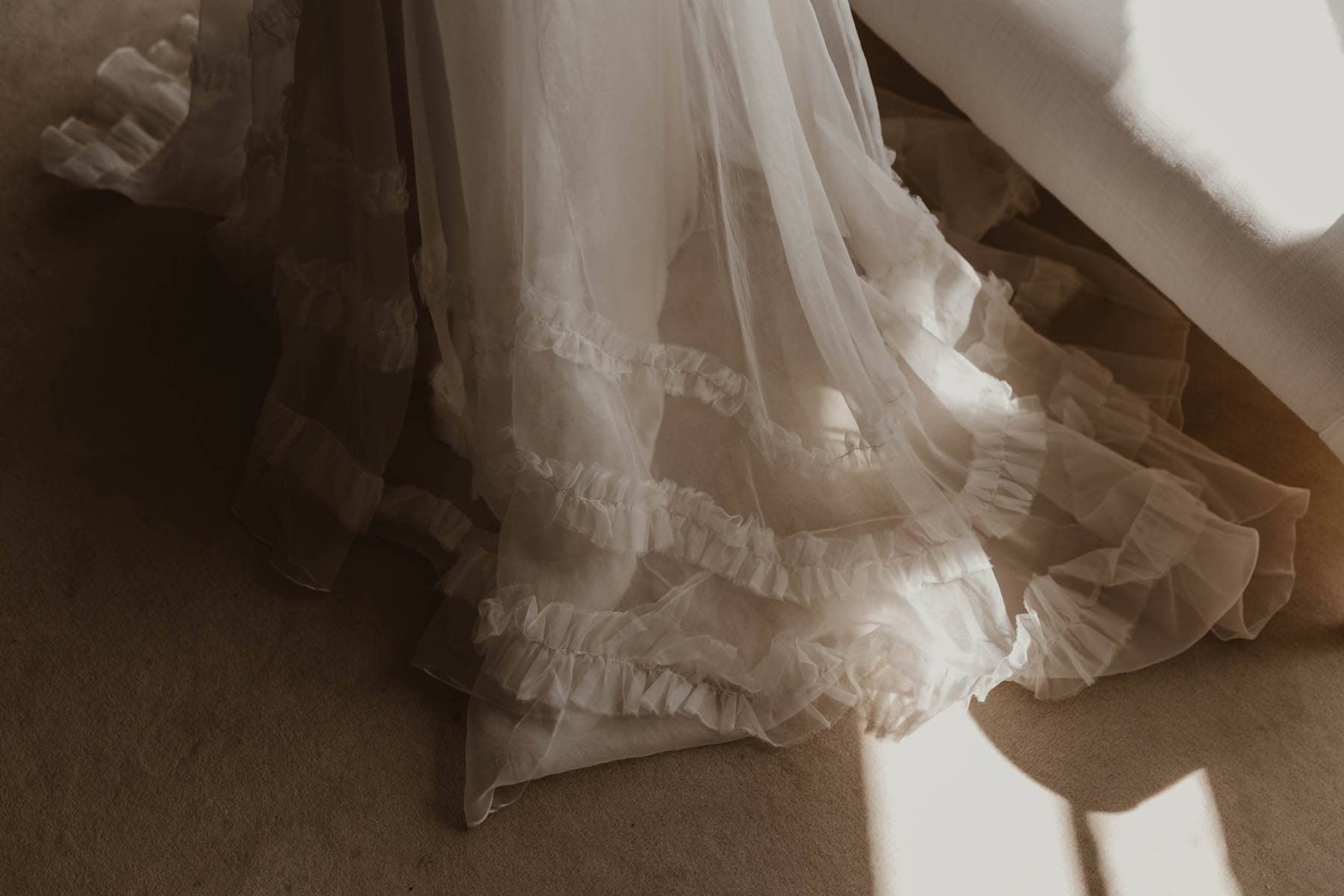 Venue – Plas Dinam
Florist (Stables & Ceremony) – Bridget Shropshire
Florist (Bouquets only) – Tammy Hall
Caterer – Wild Garlic
Wine – Tanners
Hair – Jemma
Makeup – Christabel Davies
Acoustic performer – Jasmine
DJ – Deckheds